Maximizing Throughput. Minimizing Costs.
As a pioneer in welding automation with deep understanding of customer needs, Tregaskiss offers unique solutions to increase uptime andlower your total cost of ownership.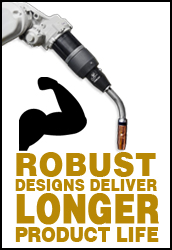 Configure solutions to match your welding application
Reduce downtime and maximize your investment with repeatable, reliable and resilient products designed to deliver longer product life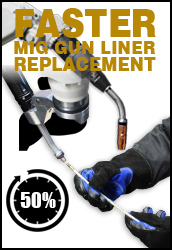 Cut your MIG welding liner replacement time in half with our innovative front-loading QUICK LOAD® liner system
Check out the Liner Replacement Race video and see for yourself!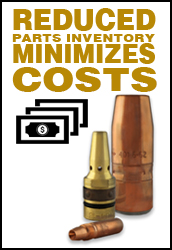 Minimize costs and reduce inventory through our common consumables platform™
Consumables are interchangeable between semi-automatic and robotic MIG welding guns