To make it easier for our distributors to navigate the many resources on the Bernard and Tregaskiss websites, we've created the following directory:
Online Order Tracking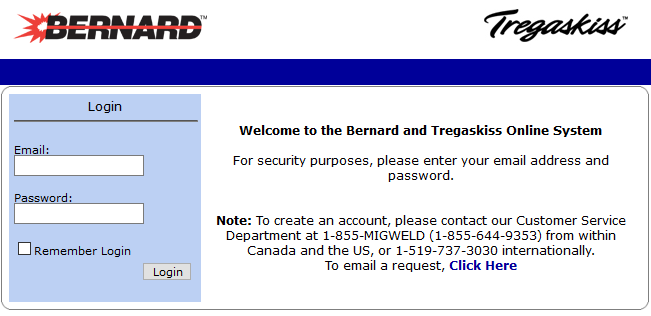 Bernard and Tregaskiss provide access to a B2B extranet website for its Authorized Distributors, Service Stations and Equipment Rental Centers. This secure site enables Bernard and Tregaskiss business partners to gain real-time access to key product and account transaction information, such as purchase orders, invoices, shipments and tracking, returns, pricing and availability and lead times.
Need Access?
Enroll for Access to request an account via email. Be sure to include the following information in your submission:

First and last name;
Phone number;
Email address; and
Bernard and Tregaskiss customer number.

Submit your request.
Technical Requirements
PC with Internet connection, preferably 56K connection or greater.
Version 4.0 or above browser (Microsoft Internet Explorer or Firefox capable of 128-bit SSL encrypted sessions).
Latest Tech Connection Product News
Latest News